Cartier Runway Show - High Jewelry Collection 2023

Tasks: Visual & Motion Design
For the 2023 Cartier's High Jewelry Collection runway show, I had the honor of being involved by Art Director Sergio Pappalettera ( Studio Prodesign ) on the production of the visuals for a stunning scenography, designed by Chiara Stephenson, which involved a series of semitransparent circles where projections created a dynamic and multi-layered scenography.

The show, designed and directed by Lulu Helbaek and Simone Ferrari (LuSi), took place inside the historic Salone dei Cinquecento, located inside Palazzo Vecchio, in Florence.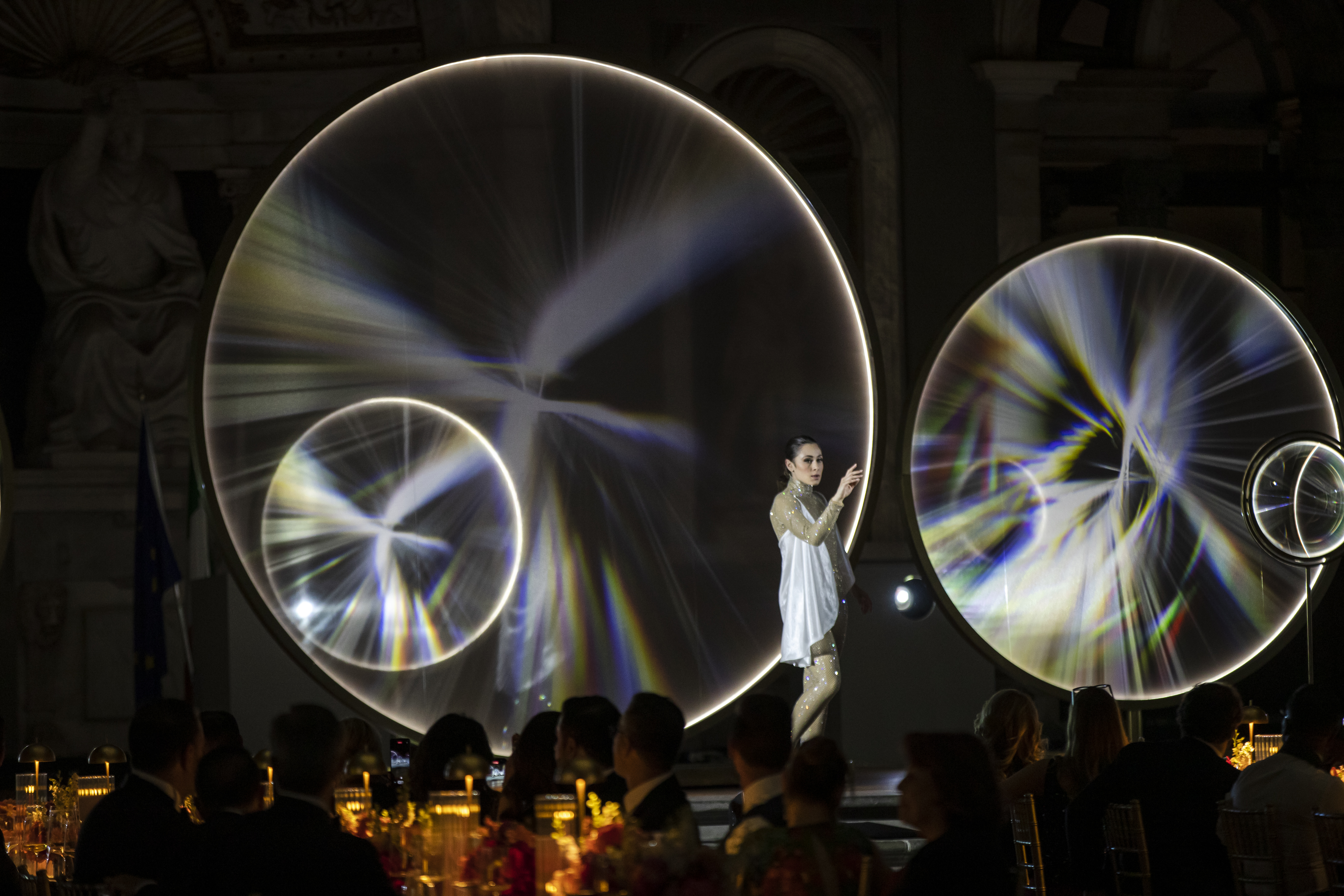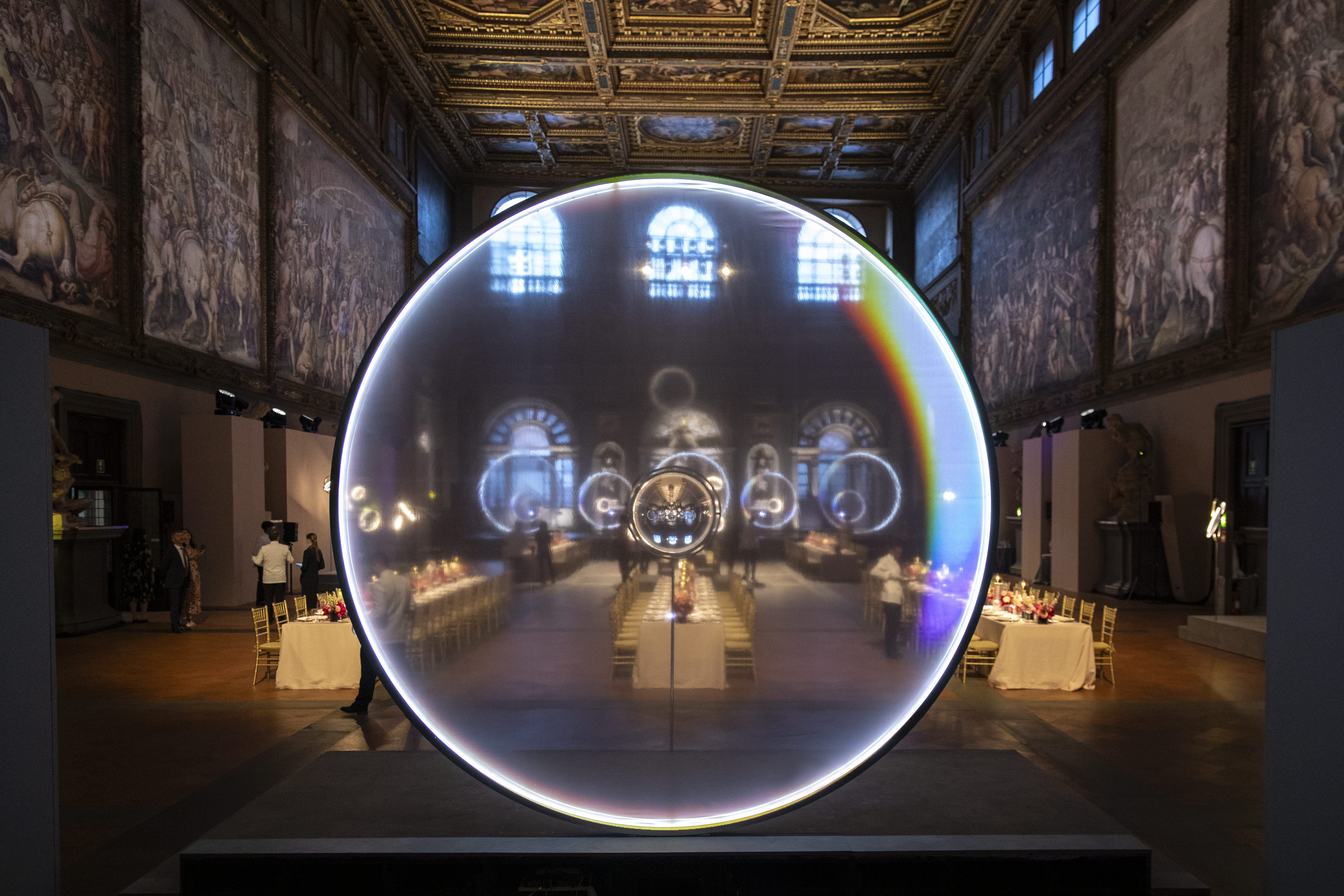 Visual Designs




CREDITS

"Magnifying the Beauty"; A Cartier Show designed and directed by Lulu Helbaek & Simone Ferrari
Executive Creative Direction & Show Direction: Lulu Helbaek & Simone Ferrari

Executive Producer: Marco Cisaria, Foll.ia
Director of Creation: Stefania Opipari
Set Designer: Chiara Stephenson
Associate Set Designer: Rob McIntyre
Light Designer: Pasquale Mari
Costume Designer: Marina Roberti
Video Design: Sergio Pappalettera
Motion Design: Francesco Briganti
Choreographer: Jared Hageman
Ballet Ensemble: Nuovo Balletto di Toscana

Photos: Luca Parisse, Carlotta Orioli, Stephane Ait Ouarab

Voice and Choir directors: Pilar Bravo & Fred Santambrogio, Op. 64
Producers: Tiziano Piervisani; Eva Pogany
Tech Coordinator: Antonio Passante
Production Stage Manager: Alessandro Voltolin
Light Designer Assistant: Gianni Bertoli
Motion Designers: Pietro Pinto, Giorgio Funaro, Ignazio Lucenti
Choreographer Assistant: Johanna Dyce
Costume Designer Assistant: Valentina Bianchi
Commercial Manager: Francesca Cavalleri



Saudi Tour 2023 - Opening Ceremony

In January 2023, I had the chance to work on the visual direction and production for the Saudi Tour opening ceremony.
The event, conceptualized and produced by MICE International, took place in Al Ula, Saudi Arabia, in the magic Elephant Rock UNESCO heritage site.

For the visual production I covered a 3D mapping on the elephant rock, a 25 minutes performance on a 20x5meters holographic screen on
main stage, and a 9 minutes hybrid drone show, where 3D mapping enhanced the animations made by drones.
Elephant Rock - Drones Show 3D Mapping Visuals

For the first time, we had the opportunity to design visuals for a projection mapping in synchronization with a drone show.

Working closely with MICE International, Lumasky, Giammaria Ravetti and Media Pro we chose to use projection mapping to create a scenario where drones behaved as light sources illuminating the environment around them, resulting in a harmonized and brightful composition that enphatized the beauty of the aerial choreographies and revealed the stunning shapes of the Elephant Rock.
Performance Visuals






Client - Saudi Tour
Agency - MICE International
Visual Design & Art Direction - Francesco Briganti - Resolute Studio
Sound Design - Jean
Performance - ResExtensa
Lighting Director - Giammaria Ravetti




Client - Orsero
Agency - Quiqueg
Visual Design & Art Direction - Resolute Studio
Creative Technologist & Producer - Nico Angelone
Installation Design - Woa Creative Company
Motion Design - Ignazio Lucenti
Sound Design - JSDS
Service - D&D International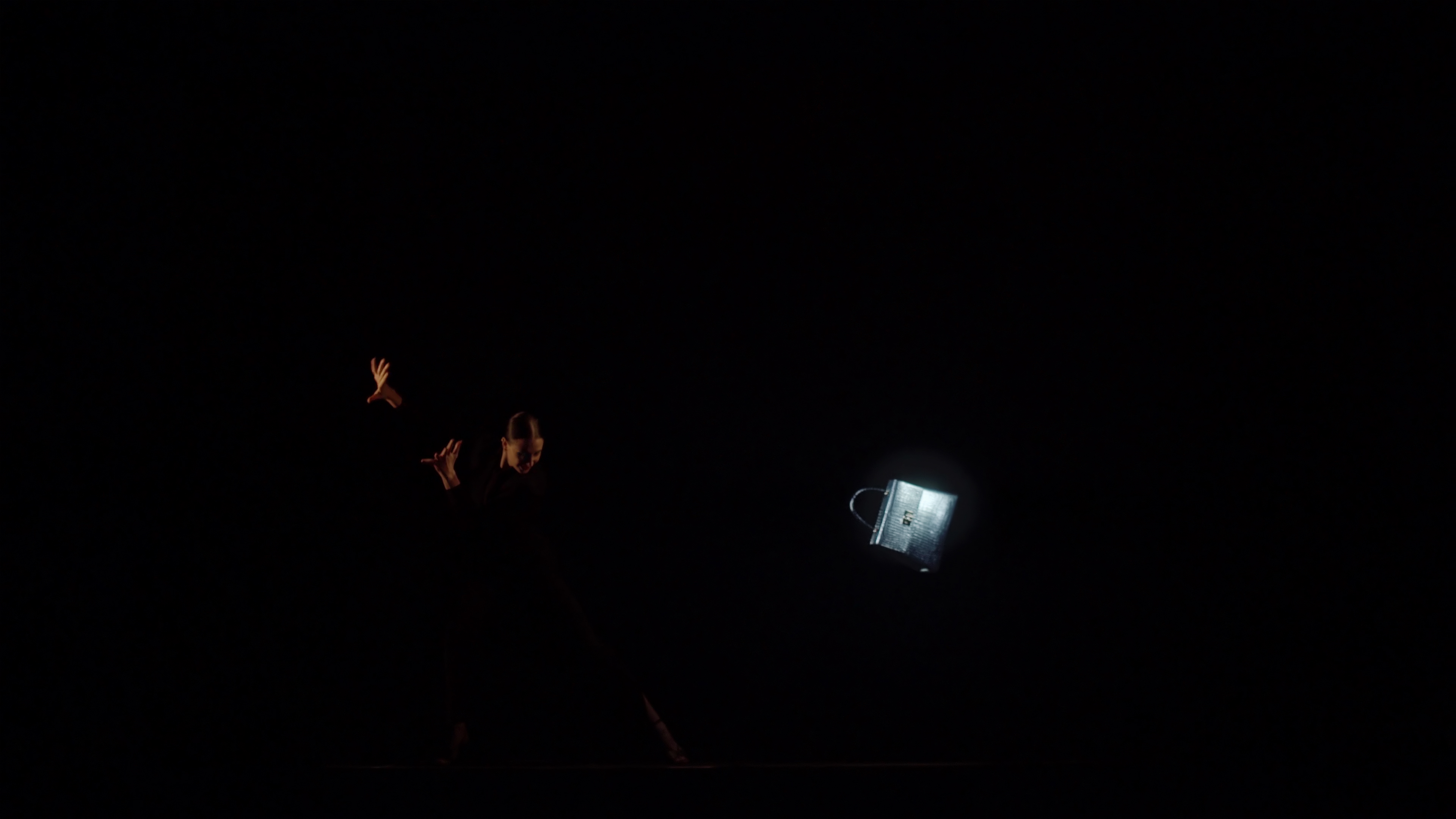 Client: Furla
Agenecy: OBO Paris
Producer: Gianfranco Longu
Motion Design: Francesco Briganti (Resolute)
3D Artist: Enrico Meloni, Davide Businelli (Resolute)
Choreographer: Manon Savary